It's your vision!
What do you want to drive?
WHATEVER YOU MAKE,
MAKE IT HAPPEN AT RETAIL
The best product in the world won't move from shelf to shopping cart unless it's positioned in the right place at the right time. 
Consumption patterns change. As consumer confidence continues to increase, that shift will move from at-home consumption to out-of-home once more. Competition will heat up again. Brands that were left lingering on shelves will once again increase sales. As a partner to retail, from backroom to shelf, to shopping cart, we're here to help you capitalize on the change. 
We are trusted change agents in an industry that thrives on change. 
We rehaul and rejuvenate retail environments. We move products from here to there. We integrate the new and rotate out the old. We are experts at it. This is all we do, all we think about. We do this with powerful integrated technologies that give our clients a completely transparent view of all of the work that we do.  
Powered by real shopper insights and backed by our merchandising expertise, we'll get your products on shelves, on time, and on budget—in ways that break habits and make them move right off again.
Your company is unique, with a unique agenda, as are we.
We work as a partner.
No conflict of interest. No distractions. No hidden agendas.
We're here to help
make things happen for you at retail.
Scheduled Product Placement and Continuity Rotation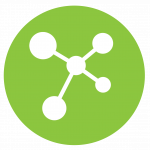 Surveys, Audits, Data Collection, and Display Compliance
Supplemental Labor: Surge, Project, Replenishment Services, and eCommerce Fulfillment
Installation and Assembly: Racks, Permanent Displays, Front-end, Seasonal, and Electronics
Promotional Campaigns, Display, Shipper and Case Stack Setup
Category Updates and Resets
Warehouse and Store-Level Delivery
Analytics and Planogram (POG) Services
Preferred Service Supplier
At Walmart
Retailer Programs: New Store and Remodel Support, Resets and Macro Space
ANY
S

TORE. ANY

A

ISLE. ANY

S

ERVICE.
BUILD YOUR BRAND AND BASKETS
When it comes to maximizing profits, incremental is instrumental.
Fierce product competition abounds at the shopper 'moment of truth'. Little things like sharp displays, proper tagging, consistent expiration checks, and stock rotation may seem small, but together, add up to more sales across your retail network.
We handle the heavy lifting and the nitty-gritty. We handle it all, right down to the daily details. Let our network of W2 employed and expert Merchandisers sweat those details, while you review from the comfort of your office.
Our real-time system lets you view the 'magic' getting done in real-time in 55,000+ stores across the US and Canada.
HOW CAN WE MOVE YOUR BUSINESS FORWARD?