Growth #possible here!
We have a position for you.
As the behind-the-scenes dream team to retail, we have a variety of positions available. 
There are so many opportunities available to fit the work into your lifestyle. 
Are you a team player, we have something for you. Want to work independently? Yup, we've got that. Are you a detail-oriented lover of data and analysis? Check out the below Space Management Analyst position below.
Is growing and being promoted important? We promote from within, first and foremost. No experience? We provide paid training to move you from novice to expert. When you bring your transferable skills, your desire, and your 'that's #possible' mindset and apply them here at SAS Retail Services, we will be sure to provide growth opportunities. 
We often get questions as to the type of positions available.  Below is the list of our more common positions. Getting started is easy, just text "JoinSAS" to 33000 to apply, or click here to search for the positions we have available today.
We welcome everyone; it's up to you to decide where you would like to grow once you are here. 
Many people get started here with no experience! You bring your 'that's #possible' mindset to work with you every day. We want you to know, that this is only your first step in a company full of opportunity for growth. 
As a Merchandiser, you are responsible for servicing stores in the field, re-merchandising products, and performing other merchandising activities. If you appreciate using your organized mind for merchandise movement at retail, this may be for you. 
Working either in a team environment or independently based on the project, when you are done, you're done. Many people like that they leave their work behind when they walk out of the store. Your attention to a "job well done" and your #possible attitude helps you excel. When you're ready, we help you grow so you advance into your next role. 
You like supporting team members with the common goal of getting things done, expertly. As the Lead Merchandiser, you've taken this next step because you are not only an expert merchandiser, but a good communicator with the team and our customers at retail. 
You are the day-to-day driver of each project and each assignment. You also like checking the boxes of compliance to standards, reaching goals, and keeping the Merchandising team on task. You make the call whether a project is a go (or not) based on current inventory, demand, capacity, and material availability. With your guidance, plans and changes to schedules are all successfully navigated while exceeding client expectations. Your team leadership and #possible attitude helps you excel. We help you grow so you advance into your next role. 
You enjoy the variety of working from a home office and in the field. Each day you're looking to attract new Associates and bring them into the SAS Retail Services fold.  You build a solid trusting team where Associates thrive. It's you who lives and communicates about our culture of diversity, equity and inclusion as well as ensuring we execute expertly at retail.
You are a scheduler extraordinaire: Scheduling projects, assigning work, and managing schedules that sync with equipment and product deliveries. You enjoy setting and following as the good plan comes together. You set things right if it doesn't. All the while, you're keeping everyone in the loop. Your organized mind and #possible attitude helps you excel. We help you grow so you advance. 
Hello leader. You've got a growth mindset to learn and effectively lead and support a geographically distributed team. You thrive on developing people in our people-powered organization. It's you who enjoys the challenges and triumphs of leading Associates, Retail Analysts and Area Supervisors. You are definitely a people person!
You love relationship building and are either comfortable or a quick study on doing so with your team, our retailer clients, suppliers and business partners. You direct and lead the charge on communicating what's happening with each project by interacting with our integrated technology. 
You are an ambassador to SAS Retail Services, our retailers, and our suppliers and as such do so with integrity and our 'that's #possible' mindset. You uplift teammates and empower others and by doing so, you have opportunities.
Hey, awesome coordinator and communicator, this is for you.  With your strong liaison skill-set, you connect the in-store execution program manager and the SAS Retail Services operation team. It is your vigorous attention to detail that helps you own superior support for expert execution at retail.
When someone contacts you with a request, you're on it. When the team communicates an issue, you are informing those that need to know. When all parties are well-informed and are supported with the tools they need, you're achieving success. This brings you joy, as a valuable contributing SAS team member, working closely within our retailer client's office. Your communication skills and #possible attitude sets you up to step up in the organization, when it's time. 
You proudly call yourself a data and analysis geek. After all, it's your comprehensive analysis of assigned merchandising categories that make those categories' sales sing. You enjoy the detailed work that comes with creating and maintaining planograms and product assortments. Your time management skills aid you in the planning, analysis and development of them. Once you've completed any given plan, you inform everyone that supports its execution. Your clear and concise information contributes to accomplishing our desired business objectives and goals.
Stores are often unique and sometimes issues arise. You quickly respond to and tackle any issue, gaining resolution through collaboration with the teams executing the plan. Your sense of urgency, recognizing and resolving issues in a #possible manner aids you in your growth. 
These positions are often just the start. As a huge company, we develop our Associates from within.
 JOIN US AND SEE WHAT'S POSSIBLE FOR YOU.
We want team members to be engaged in their jobs and communities, be active and engaged in their health and ultimately achieve their highest level of well-being.  We understand the importance of a work-life balance, and the ever-changing schedules life throws us.  In addition to these, we provide industry-leading benefits and perks: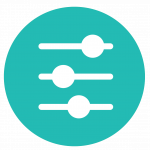 WORK YOUR WAY WITH FLEXIBILITY
Stay local or travel. Get full or part-time. Work daytime or night. We're flexible. You choose.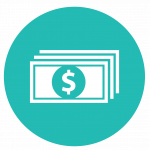 COMPETITIVE PAY WITH 401K MATCH
Pay based upon position, experience, and location + 401K Match.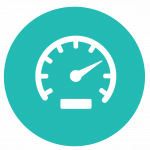 GET PAID QUICKER
With the flexible financial solution, PayActiv.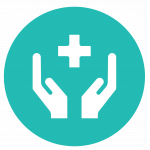 BENEFIT FROM BENEFITS
Have opportunities for health, dental, and vision. Yes, part-timers too!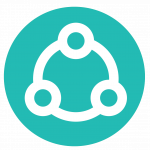 TEAMWORK MAKES THE DREAM WORK. 
Refer your friends and have opportunities for bonuses.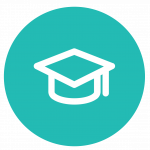 ORIENTATION AND EXPERTISE TRAINING
Try something completely new. We'll pay you for it. 
PERKS PLEASE
We're tied into a large network of perk programs you can take advantage of.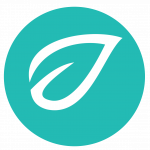 GROWTH OPPORTUNITIES
We promote from within. Simple. Excel and advance. 
Working for us you make the choice to support families and your communities, by supporting retailers where you live. Become one of our Associates and together, let's make things #possible at retail.