Retailer!
We make it happen for you.
CHANGE AGENTS POWERING
YOUR VISION
If these last few years have taught us anything, it's that retail continues to play an important role in supporting communities and families. Retailers are trusted to help families navigate through these times. And, as consumption patterns and therefore shopping patterns change, so too must retail change. 
We are trusted change agents to help retailers make that happen. 
Everything we do is designed to support what you do. From any in-store movement to managing store conversion from "yesterday" to "right now" retail, our near flawless execution raises the bar.
As you watch your vision become reality, we reduce your operational headaches.
Count on us for…
Retailer programs
Category updates and resets
Macro moves: New stores, remodels and renovations
Refreshing product and new item introduction
Project work and labor flex
Technology solutions
And, more…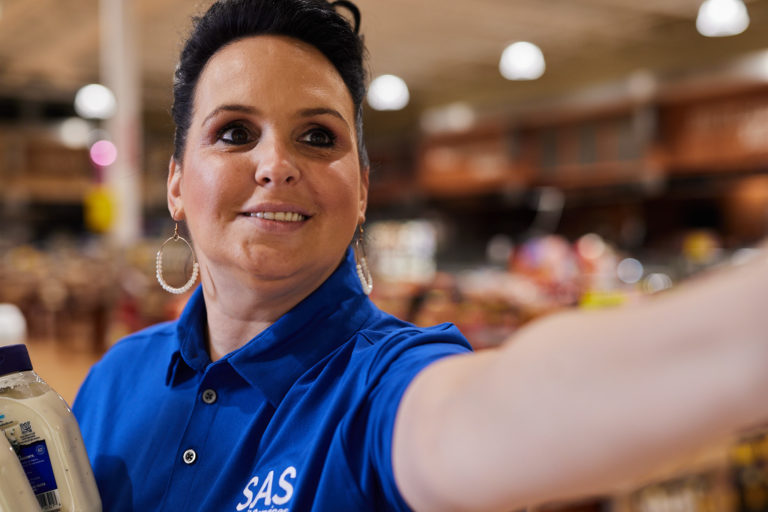 ANY
S

TORE. ANY

A

ISLE. ANY

S

ERVICE.
RETAIL MOVES

MOTIVATE PURCHASING
We all know successful retailers place the shopper and the shopping experience at the core of everything they do. 
And, we all know shopping patterns have changed forever. Trends that were already in motion ~ accelerated. In order to stay in a consumer's shopping rotation, retailers must innovate and update to motivate purchasing. That means updating, upgrading, and in some cases, up-leveling.  
Wow! That's mountains of work. Resulting in movement – constant arranging and rearranging. Resources are required. We do that work, really, really well.
Balancing the hyper-focus on the customer and creating great shopping experiences with operational necessities, retailers are taking back control of the work that's performed in their stores. 
Together, in partnership with retailers we've revolutionized the way they manage their in-store execution merchandising programs. From preferred vendor programs to managed, or fully dedicated teams, we deliver unbiased, customized retail solutions that activate our partner's vision for their shoppers and customers.  
TODAY, RETAILERS EXPERIENCE EFFECTIVE EXECUTION AND EFFICIENCIES WITH
MORE CONTROL AND VISIBILITY.
With traditional programs, you have limited visibility into the work that is being done. We optimize merchandising for your customers, your brand, and your individual stores with powerful integrated technology. We customize your program and you gain unbiased transparent insight into all the work that's being completed.
Your vision and agenda is different than the hundreds of manufacturers whose products are sold in your store. You know your shoppers best. We align with you. We're a partner with no hidden agenda. While we're busy advancing your agenda, you gain a single-source, fiscally responsible, and accountable partner. You'll also love gaining precision spending control.
Not to brag but, when your supplier has successfully launched merchandising programs in 50+ retail banners over a span of 30+ years, that supplier gets really, really good at it. While you focus on retail activities that drive sales and grow your business, we're behind the scenes, quietly moving merchandise, aisles, and often sections, efficiently and expertly.
When we combine our expertise, technology, and systems with teams that care about your customers almost as much as you do, we raise the bar.  We have proven speed to shelf and quality of execution. We are experts in all complex moves at retail, always in lockstep alignment with your goals and your vision.
We can all agree, cookie-cutter store set-up, where everything is perfect, is a fantasy. You also know that once you understand your fixture asset and store layout reality, you can make even smarter decisions.
Improve inventory levels
Reduce out-of-stocks
Improve your customer's shopping experience
With compliance validation and fixture asset management.  
INSTALLATION AND ASSEMBLY
As the season changes, so do the products your customers want and need. Across the nation, we're assembling TV walls, installing fixtures, setting up BBQs and bikes, just in time for those seasonal sales to kick in.
Ensure your install/assembly is safe and compliant
Launch an event within a time window
Increase install efficiency with experts  
Just as your shopper thinks they might want it, it's there waiting for them as they walk by. 
See a consumer trend? Fearlessly move forward with your promotion. We synchronize its start across the nation and execute almost flawlessly:
Build displays
Organize, kit, and coordinate delivery of POP materials
Install signage and more… 
Recover your promotional investment more completely.  Create that in-store excitement. Capture sales quicker.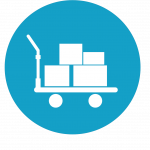 When you do any fixture changes and we complete the fixture delivery, we reduce headaches at retail and, also for the person that's responsible for it all. 
Reduce lost fixtures and store revisits 
Free up backroom space with just-in-time fixture arrival 
Routing solutions, reduce transportation costs
When the right fixtures arrive right before they're needed and not before, everyone benefits.  
Everyone knows technology solutions can become a huge investment, and often they don't quite perform the way you expect. Leverage our proven solutions and get help with:
Transparency at retail
Out-of-stocks
Display compliance
+ Use our field force for quick correction and not only do you have a technology solution, but you also have a complete solution. 
SOME OF THE RETAILERS WE'VE PARNTERED WITH...
LET'S MAKE YOUR IMPOSSIBLE, POSSIBLE.